Our neutral master bedroom makeover is finished, on time and everything! This last week has been rather crazy but it all came together, and I love how this room turned out.
To recap, we rent a little three story house in London, and our bedroom is on the top floor. It's a lovely light-filled space, and I wanted to keep it bright and neutral but bring in lots of layers and texture.
You can check out all the progress posts here:
We already had some nice furniture – the storage bed, upholstered headboard and dresser. It was all a bit more traditional than I am, though. I wanted to balance it out with more modern and natural elements.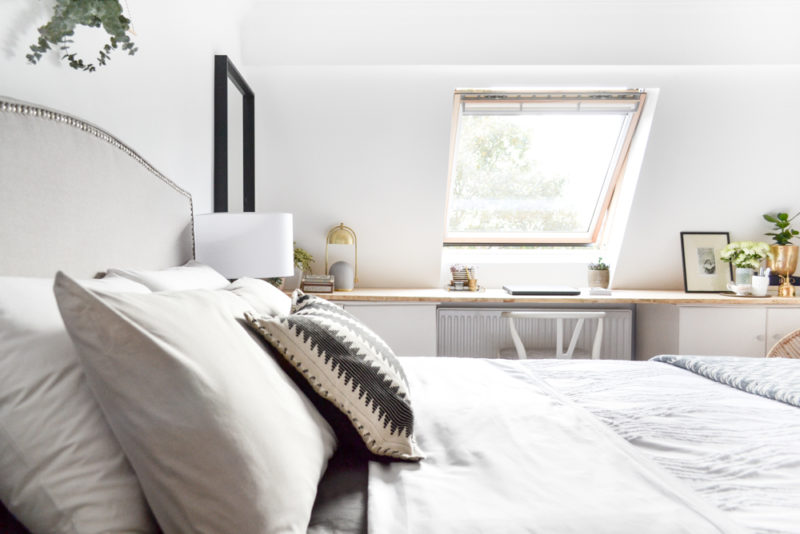 The built-ins came with the bedroom, and seemed the perfect base for a big-ass desk/vanity area (that's a technical term). That involved sourcing wood with a waney/live edge, the width of the room, and laying it on top of the cabinets. Sounds so simple, right? It wasn't. I'll post separately about that, but for now, let's just say it was a bit of a fiasco. I really wasn't sure I'd pull it off. But I did, with some considerable help, and I freaking love it.
I feel like I should explain why there's a hat on the wall, because it's not just that I really like that hat (although I do).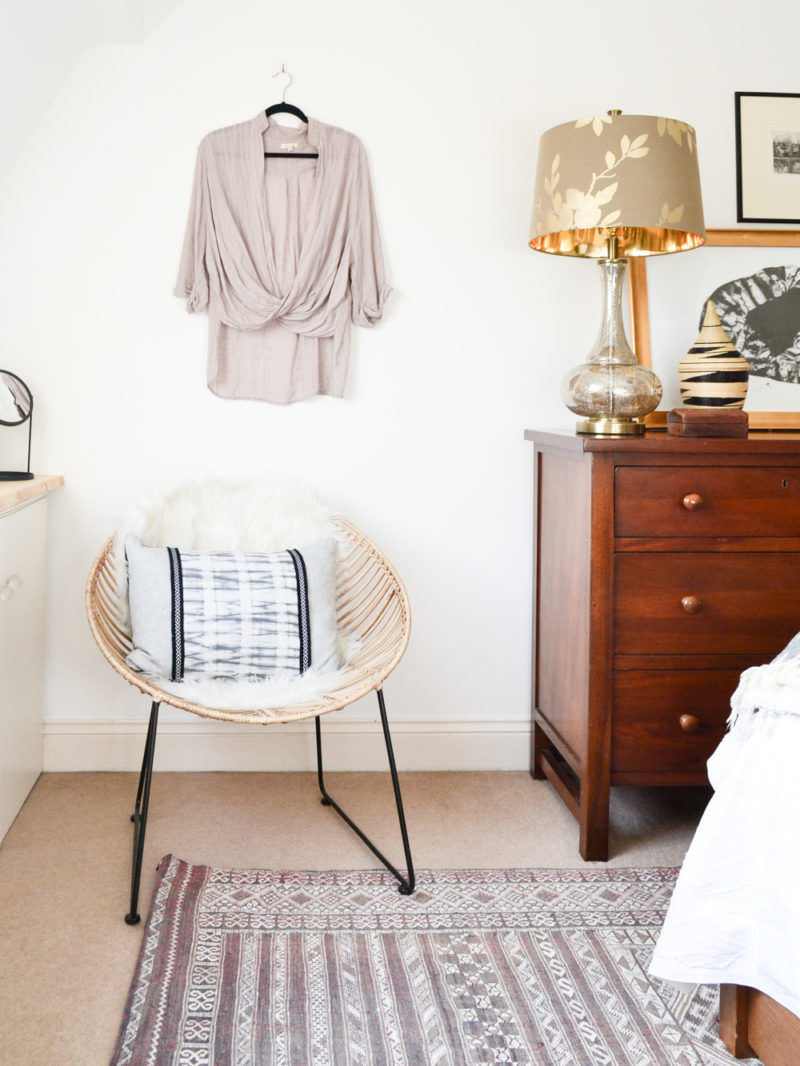 The pillow is a DIY. I ended up not using the gorgeous green shibori I'd ordered for this, and instead added the grey shibori and some trim to a store-bought cushion.
I talked about the painting a lot in my progress posts. It's an original, and I love it. I was going to pair it with a photo in the big gold frame, but it felt heavy. Instead, I went with a print from Ikea that cost all of two quid. The little lino print (and also the one on the desk) are from my grandparents.
And after:
SOURCES
ACCESSORIES: