We are currently in the midst of a self-imposed spending freeze, and to curb my desire to shop/decorate, I've been window shopping online instead. Obviously, I found a lot of pretty things, so I'm rounding up a whole host of them to piggy back off my 2017 interior design trends round up post. Starting with green, green, glorious green.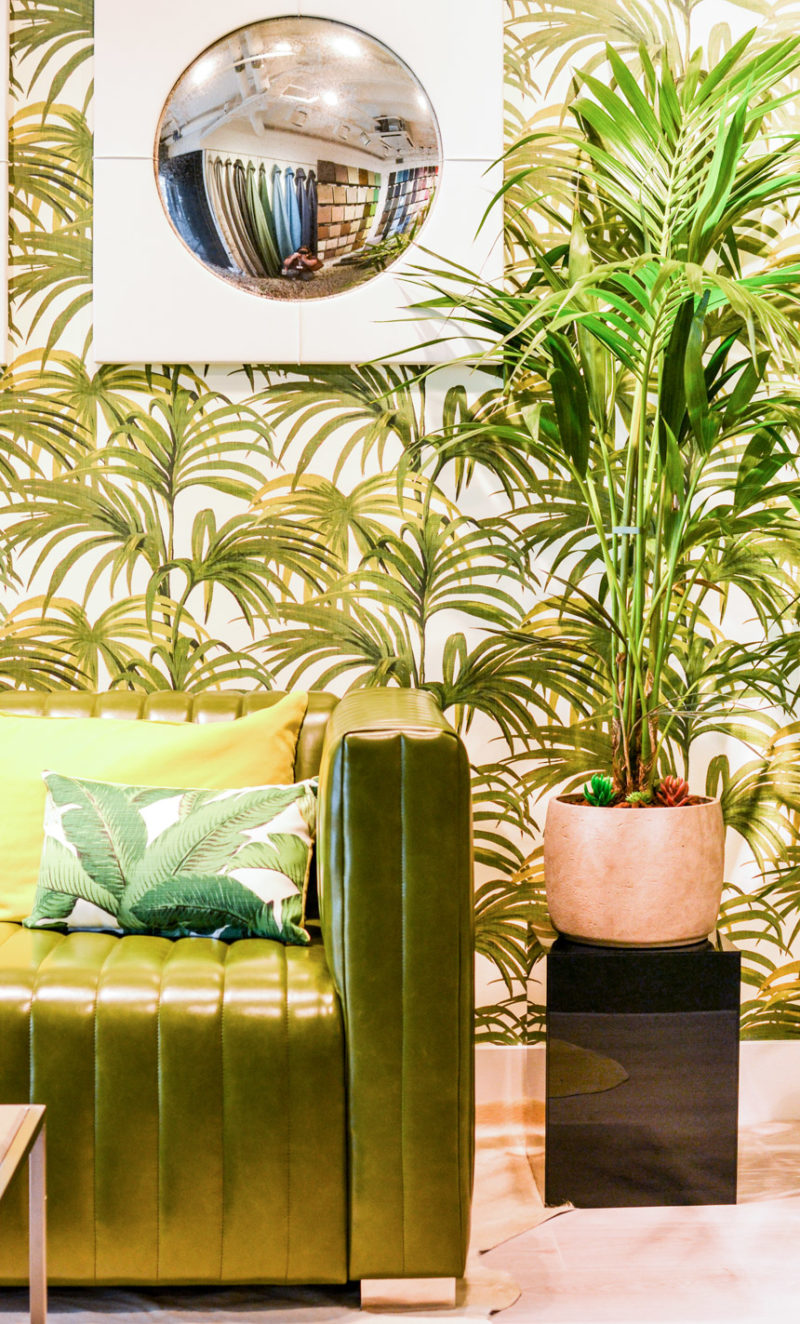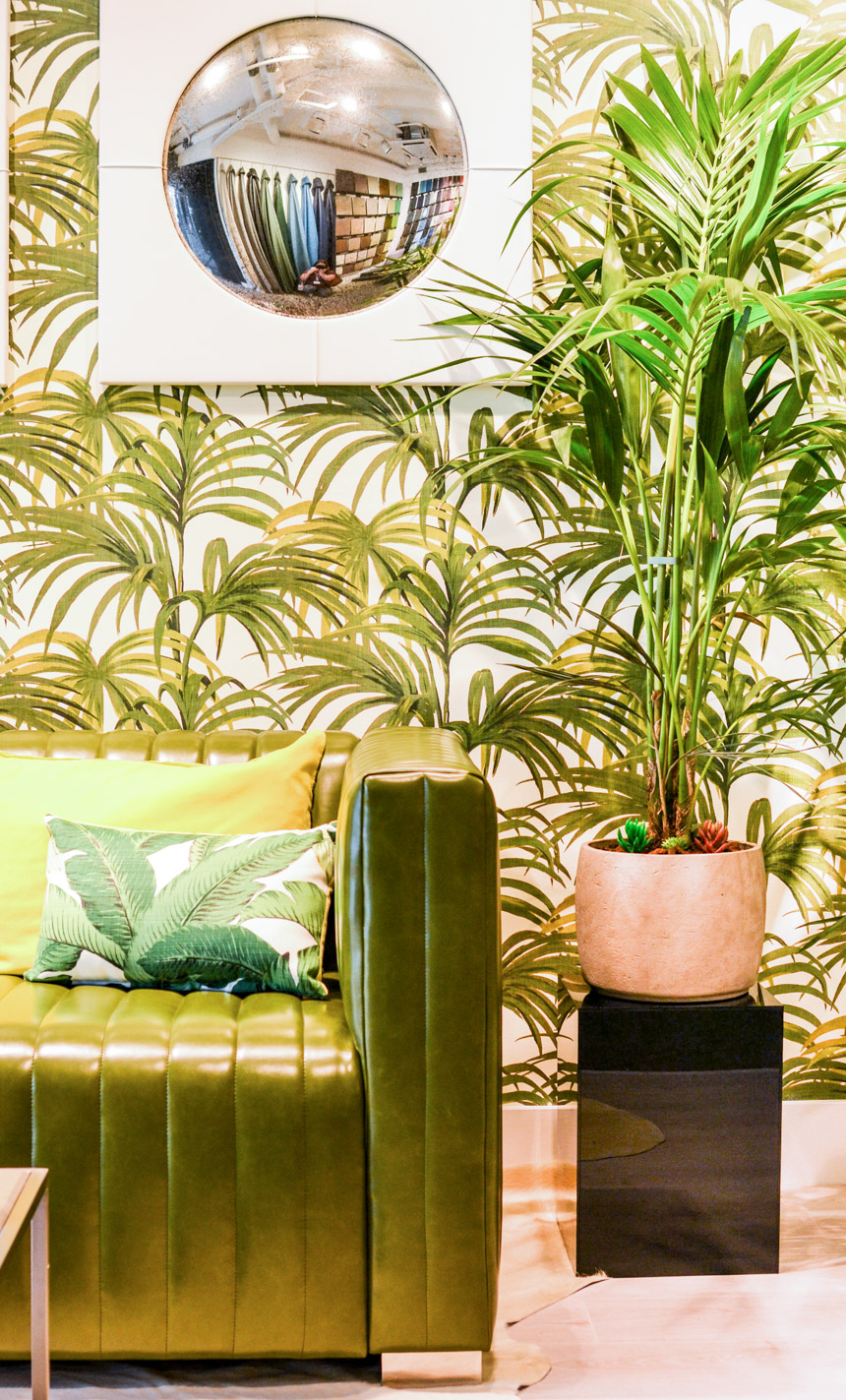 I labelled this trend in home decor "Botany" in my last post, but although palm prints can look amazing (like in Whistler Leather's showroom, above, and the Riviera Hotel in Palm Springs, below), my personal favourite aspect of the trend is the colour green itself.
Green and I have had a complicated relationship. The landlords of our first apartment had freshly painted the master bedroom in a shade of green I will name Dried Toothpaste. It clashed horribly with almost everything. The second bedroom was also painted in Dried Toothpaste, except that room had a "beautiful" wallpaper border of maroon pirate ships as an added bonus.
The bedroom of the first (and only) home we bought was also green, this time in Remnants of Mushy Peas. I painted over it in Boring Ass Beige.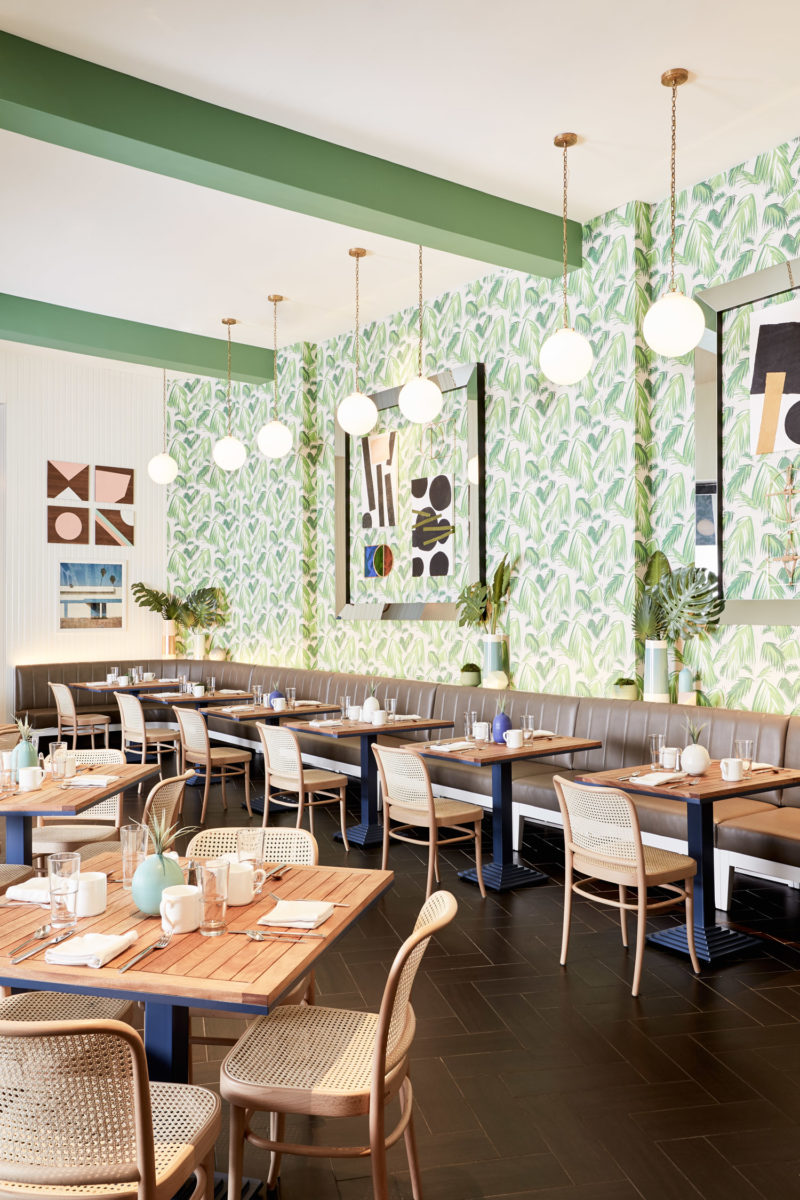 Both the master bedroom and the living room fireplace in our third home were – wait for it… also painted green. They were Actually Really Quite Lovely Olive, but I was in my mint/duck egg/sea foam phase then and I wasn't feeling it. And I think because I'd had green thrust upon me for years by that point, I was unreasonably opposed to it.
Our fourth home also had a green bedroom, just a shade darker in Equally Lovely Olive, and I was beginning to come to terms with it again by then. We had permission to paint, but I was planning to embrace the colour and work with it. We moved again, so it never happened, but green and I were working it out, you know.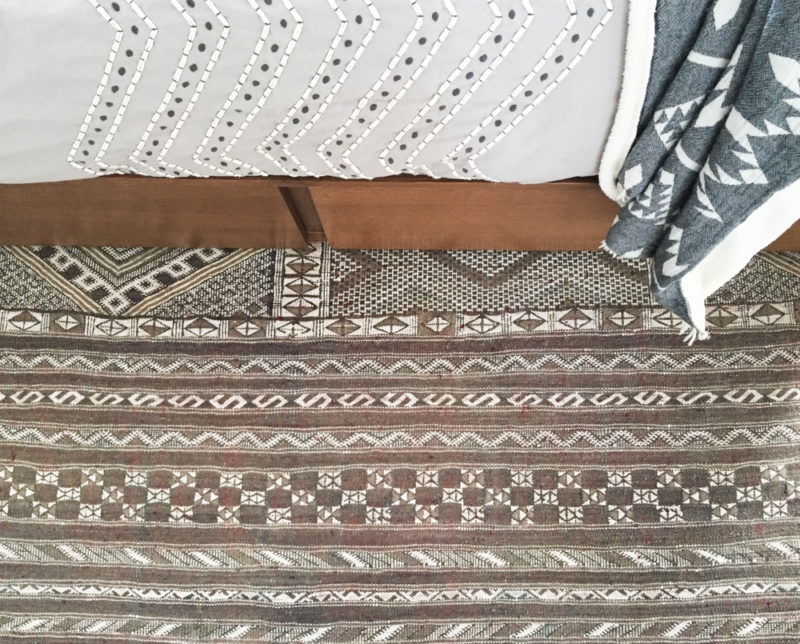 Now, of course, I am a self-confessed Crazy Plant Lady, so I love green again. I think it's helped that we've spent the last three-and-a-half years living with Renter's White. Absence makes the heart grow fonder and all that. There's even some green in our bedroom again now, mostly thanks to that amazing Moroccan rug (above).
I was going to show you lots of beautiful green things, wasn't I? I'll shut up now and get on with it…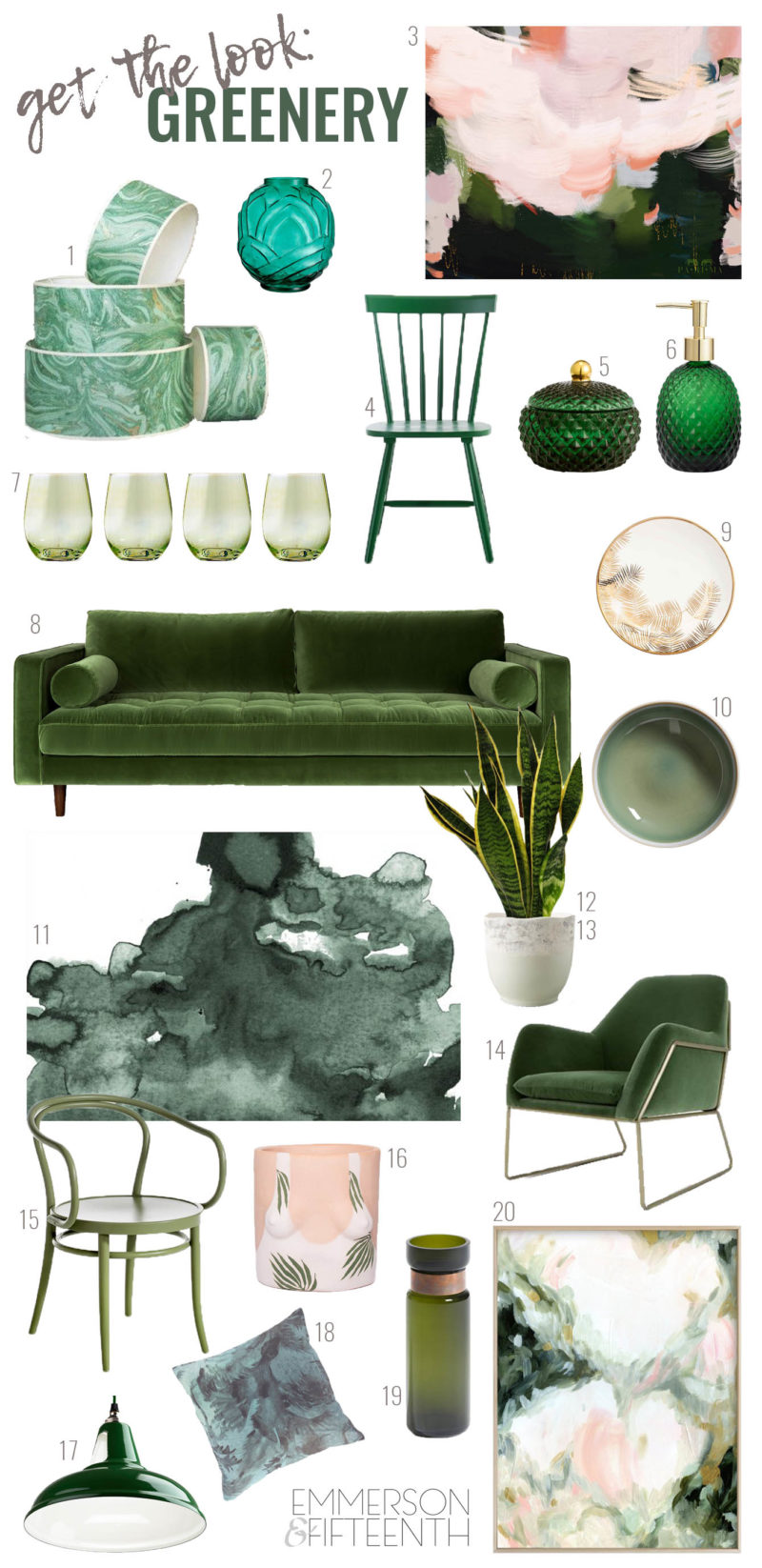 Sources
Makrana Lampshades – 

£35-£75 – Graham & Green

Deco Glass Vase – £13 – H&M
'Flora' Abstract Art Print – from £32 – Parima Creative Studio on Etsy
Green Ladder Back Chair – £199 (set of two) – La Redoute
Glass Jar – £9 – H&M
Glass Soap Dispenser – £10 – H&M
Green Tumbler Glasses – £25 (set of four) – M&S
Green Mid-Century Sofa – $1299 – Article (Made does an almost identical sofa for £999)
Palm Print Porcelain Plate – £4 – H&M
Green Stoneware Soup Bowl – £27 (set of four) – La Redoute
Snake Plant – £20 – Amazon (I've bought a couple of these myself)
Sea Foam Plant Pot – £26-£42 – Anthropologie
Frame Armchair in Grass Cotton Velvet – £599 – Made (makes me want to redo our living room again just to accommodate one of these!)
Neda Dining Chair in Almond Green – £299 – La Redoute
Leaves Girl Planter – $65 – Field
Spun Steel Factory Pendant in Green – £125 – Amara
Teal Pillow – $175 – Glass House (only ships within the US; here are some green shibori cushions available in the UK)
Pegar Vase – £65 – La Redoute
'Mesmerize' Abstract Art Print – from $21 – Melanie Severin at Minted
Image of Riviera Hotel Palm Springs via
Front + Main
. This post contains some affiliate links.